Saturday of the Fourteenth Week in Ordinary Time
July 13, 2019
Today, in Mercy, our readings are an interplay of trust and fear, just like most of our lives are.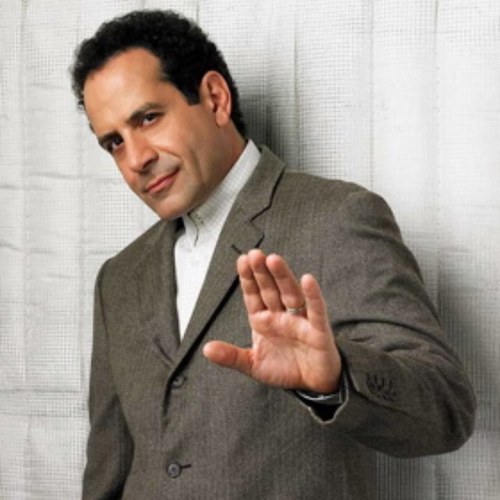 The TV character Adrian Monk is the exaggerated personification of our human fears. You name it, he's afraid of it. Most of us aren't that bad off, thank God. But we all have fears at times, and maybe life-long ones.
We might entertain conquerable anxieties like fear of water, or public speaking, or heights. These limits to our courage can be stretched by lessons and practice. 
But the deeper fears, like those central to today's readings, are radically existential and perhaps never fully conquerable. These might include fear of meaninglessness, loneliness, diminishment, and death.
Joseph's brothers handle their doubts by straight-talking with him. They trust his assurances. Joseph addresses his concerns about burial by pressing a promise from these same brothers.
In our Gospel, Jesus tells us how to deal with our deepest worries and fears. He assures us that no one or nothing can break the insoluble bond of love God has for us. He promises that we will endure eternally within this love. He reminds us that, ultimately, this is the only thing that matters.
The image of the free and unfettered sparrow shows us how God wants us to live and enjoy our creaturehood. The image of a loving God, brushing our hair and counting every one of them, may inspire us to deeper trust as we pray today.
You may be familiar with the trusting phrase attributed to Julian of Norwich:
"All shall be well,
and all manner of thing shall be well."
---
Actually, it was Jesus who spoke the word to her in a vision:
"But Jesus, who in this vision informed me of all that is needed by me, answered with these words and said: 'It is true that sin is cause of all this pain, but all shall be well, and all shall be well, and all manner of thing shall be well.'
"These words were said most tenderly, showing no manner of blame to me nor to any who shall be saved."
---
Indeed, we will meet the results of sin and darkness in the world and in ourselves. Julian grew to understand that, in God's love, we are saved from that darkness:
---
And from the time that [the vision] was shown, I desired often to know what our Lord's meaning was. And fifteen years and more afterward I was answered in my spiritual understanding, thus: 'Would you know your Lord's meaning in this thing? Know it well, love was his meaning. Who showed it to you? Love. What did he show you? Love. Why did he show it? For love. Keep yourself therein and you shall know and understand more in the same. But you shall never know nor understand any other thing, forever.'  
    Thus I was taught that love was our Lord's meaning. And I saw quite clearly in this and in all, that before God made us, he loved us, which love was never slaked nor ever shall be. And in this love he has done all his work, and in this love he has made all things profitable to us. And in this love our life is everlasting. In our creation we had a beginning. But the love wherein he made us was in him with no beginning. And all this shall be seen in God without end … 
---
Music: All Shall Be Well – Kathleen Deignan (Lyrics below)
All shall be well and all manner of thing shall be well.
Receive the gift of healing
from the well of tears;
be washed anew
by grief and sorrowing.
Receive the gift of healing
from our mother Earth,
her deep and dark
and secret verdancy.
Receive the gift of healing
from the shaman's touch:
the wounded healer's power
to revive.
Receive the gift of healing
in the arms of love,
embraced in passion
and compassioning.